iNTERNET CITY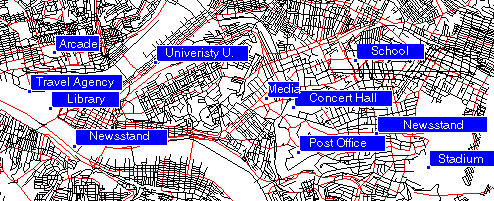 ---
Popular online newspapers and magazines for your reading and enjoyment
References for the student of every age. Learn about art, science, and the world.
Scholarships, loans, and college searches. Information about SATs and the College Board.
Online books, references, and periodicals offer great information at the touch of a keyboard. Search other virtual libraries and those traditional-types as well.
Send virtual postcards and track your FedEX and UPS packages
Links to your favorite music artists.
Play interactive games on the Web
Links to your favorite Pittsburgh teams plus sports news and chat.
Links to your favorite television and radio stations.
Information on travel locations and reservations and schedules for airlines, cruises, buses, and rental cars.
A list of our wonderful venders and their products and services. Browse the store fronts and take a peek at these great offerings.
---
Salsgiver Inc.
Internet Resources Group
info@salsgiver.com


---